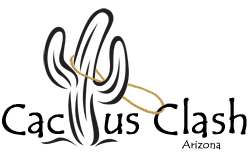 Welcome to the 2020 Cactus Clash!
We are thankful for God's provision in allowing us to host this event!
The earth is the Lord's, and everything in it, the world, and all who live in it.
Psalm 24:1
This is a qualifying Stoa Speech & Debate Tournament hosted by Mars Hill Speech & Debate Club. All participants must be members of Stoa.
Dates: November 5-7, 2020
Location:
First Baptist Church
Address: 10215 N Saguaro Blvd, Fountain Hills, AZ 85268
Events:
Debate: LD, TP, and Parli
Limited Prep Speech: Apologetics, Extemporaneous, and Mars Hill
Wildcard: Oratory Analysis
Extra: Novice Impromptu (For Stoa Competitors in their First Year)
Juniors Tournament: Apologetics, Impromptu, and Platform
Registration
Registration Opens: Friday October 16, 2020 8:00 AM MST
Registration Closes: Tuesday October 20, 2020 11:59 PM MST
Stoa Membership is required to register for this tournament. Please read all the information and tabs on our website before registering.
Entry Procedure: Please click on the "STUDENT REGISTRATION" tab above and complete all necessary steps. To add students to a family registration, just click "ADD STUDENT." A team is not registered until both debate partners are registered.
Speech Note: Competitors may select a maximum of 2 speech events.
Debate Note: Debate pairings will be randomized for the first two rounds. Power matching will begin with Round 3.
Fees:
Debate - $35 per Debate
Speech Events - $25 per Speech, limit of 2
Juniors - $15 per Speech, limit of 2
Payment: Registration is not complete until your fees have been paid! This can be done automatically at the end of the registration process - just click the "Pay" button and follow the prompts to use PayPal to pay your fees. A small surcharge will be added to cover PayPal fees. If fees are not paid at the close of registration, unpaid events will be dropped.
No refunds will be given for drops after Tuesday, October 20th at 11:59 PM MST.
Meals: Lunch and dinner break must be kept to only thirty (30) minutes in order to keep the tournament on time. We recommend you pre-purchase your meals or bring your own as there will not be time available to go out between rounds. Meals may be paid for during registration or added up until October 30th.
Refund and Drop Fees:
Drop Fees are standard practice at many tournaments. Drop Fees are utilized to discourage late drops to events. Late drops negatively impact the tournament in a number of ways. Please double-check your events prior to October 20th. If you decide to drop any events, send an email to mhsdaz@gmail.com.
• October 16th - October 20th ~ Refunds available.
• October 21st – October 31st ~ No Refunds, Drop Fee of $10 per event.
• November 1st – 4th ~ Drop Fee of $20 per event.
• November 5th (On Site) ~ "Ouch" Drop Fee of $25 per event.
In order to be eligible to compete in your other events, drop fees must be paid by PayPal prior to the tournament. There will be a $25 fee for any event that is dropped at on-site student check-in. In order to be eligible to compete in your other events, this fee must be paid by cash at student check-in before the tournament begins.
Waitlists
During registration, some events might show that only a waitlist is available. If you desire that event, add yourself to the waitlist. We will let you know if space becomes available. Watch your email for notification of being cleared from a waitlist OR log back into your registration to check.
Parent Judges
Each registered family needs to have a parent judging for them every day of the tournament. Students will need to have their judge physically with them at check in.
Thank you for your assistance to keep our tournament running on time. Please plan on judging every other round, and check with the ballot push table 45-30 minutes before each round to see what the judging needs are for the upcoming round. The Ballot Push Team will be happy to see you! Judge orientation sessions will be provided each day of the tournament.
A special note to local families -- please consider having family/alumni/friends come and judge a round. We will have training available for community judges. For more information, see the Community Judge page.
What will the experience be like this year?
We are making some changes to our usual practices. We want you to feel comfortable!



We are asking competitors not to shake hands with judges after their speeches or debates.


We are placing disinfectant wipes and hand sanitizer in each competition room, as well as in the judges' lounge and the student meal service area.


We are taking away the judges' food buffet and will instead be serving a simple meal to judges. Coffee and prepackaged snacks will be available to judges and parents all day.


Our cleaning team will be sanitizing high-frequency touch points regularly.


Competitors will not be required to wear face coverings.


Judges will not be required to wear a face covering.


Please feel free to wear a mask or not, according to your preference and comfort level.


Competitors must have a Parent Judge with them at Cactus Clash. We anticipate fewer community judges than in previous years.


If you are sick or feeling unwell at Check In time, please help all of us by dropping out of the tournament. Our position is one that places its emphasis on individual decisions and personal responsibility, rather than on mandates.


Dress: Tournament attire please. For more information, click here Dress Code
More Information: For questions, please email Theresa Ellington at mhsdaz@gmail.com